Description
Design
Custom print scarves are a unique creation from roosscarves. It is 100% hand-painted before being printed on fabric digitally. Its means that you will not find this design anywhere unless there is an irresponsible party copying our design.
Material
"On point," as people say! It is effortless to shape. The fabric type is Premium Heavy Matte Satin (96gsm), and it is stunning and not too thick, and not transparent. Very comfortable to wear and breathable.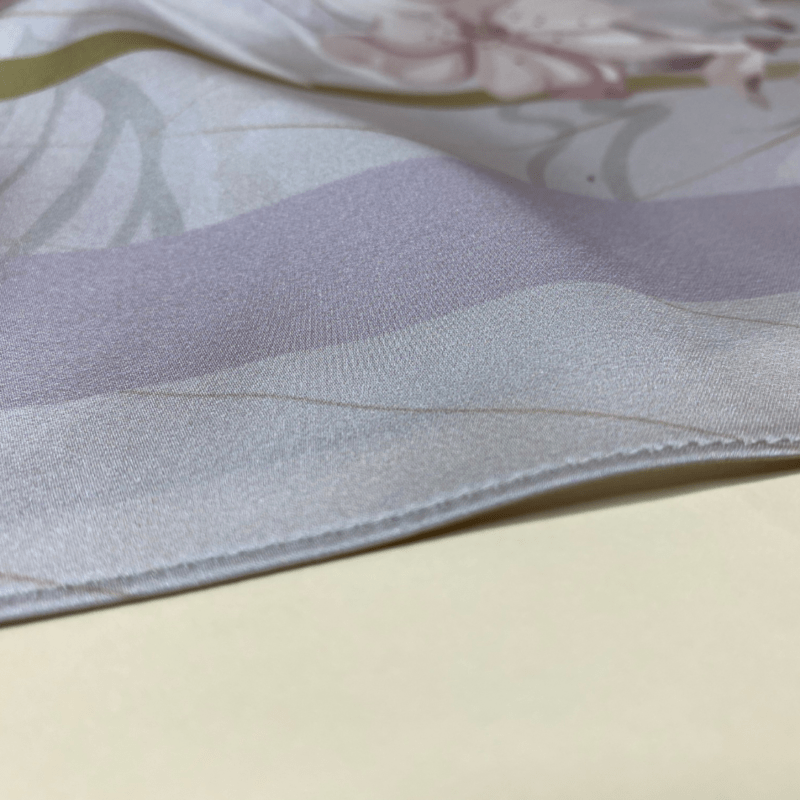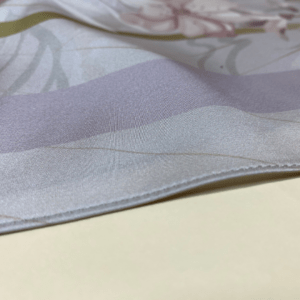 Technical Dimension
Square scarves from Roosscarves are perfectly rectangle, measuring 47 inches x 47 inches on each side.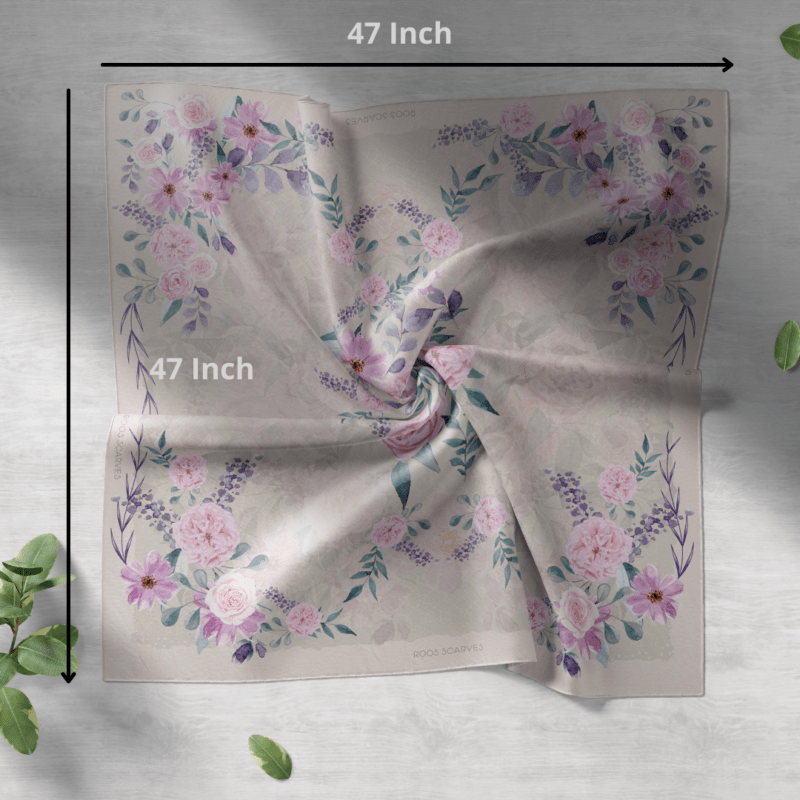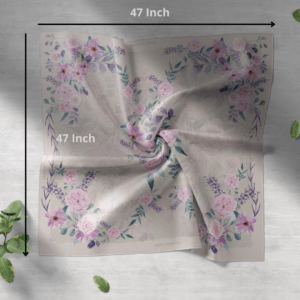 Stitching Profile
Our scarves use a baby seam stitching profile to ensure the perfect finishing style.